REOPENING: Tuesday 14th September!
Song and Dance is delighted to resume all classes this autumn.
Government guidelines announced on 31st August 2021 brought some good news for Song and Dance – indoor classes for children and adults can resume (with precautions in place) from 20th September!
Song and Dance is still going to open on 14th September,  'thinking outdoors' in our enclosed yard for one last week. We'll resume the following activities outdoors:
All Junior Classes (Tuesday and Saturday)
Musical Theatre Age 7-10 (Tuesday)
All Hip-Hop (Wednesday)
All Drama Classes (Saturday)
All Song&Dance Classes (Saturday)
All other activities, i.e. Musical Theatre (age 11+) and all Choirs, will resume from Tuesday 21st September.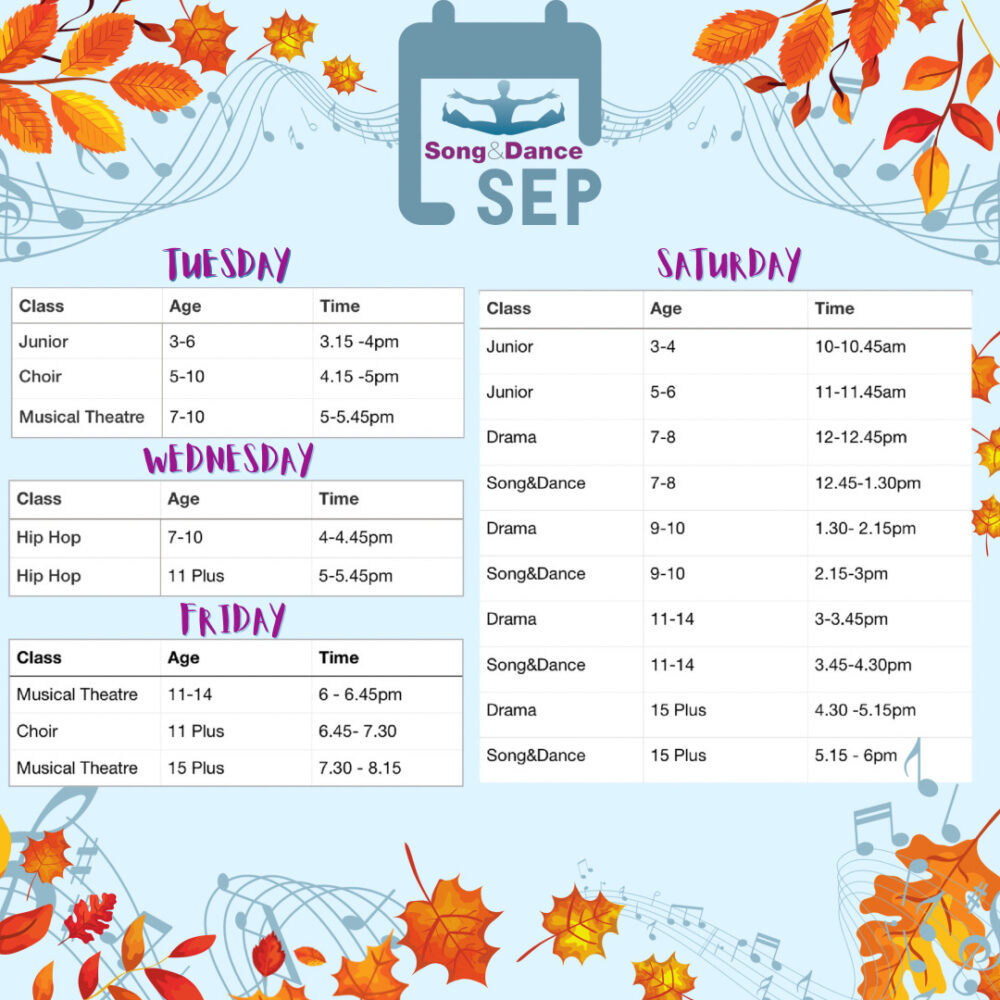 We're almost ready to launch the booking for this term. It will open in phases over the coming days (registered students first, followed by new students). Please keep an eye on your emails for notification of your chance to book a place.
We appreciate your support over the last 18 months, and we look forward to seeing you back at class soon.